Traditional Program
Follow your passion for business
Find your place at Missouri State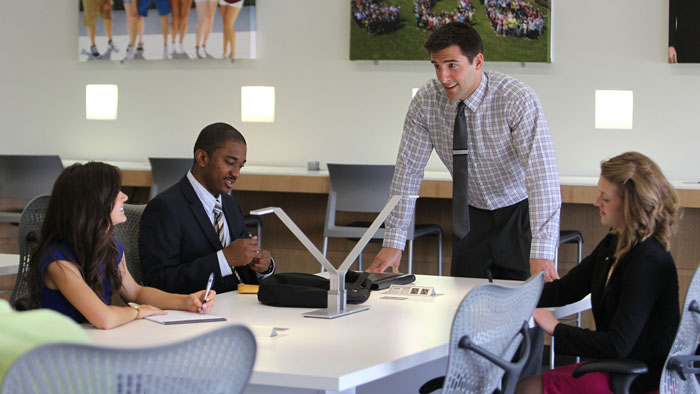 Our traditional MBA program is completed almost entirely on campus. It is centered around in-person instruction, with classes offered during the day or evening. For increased flexibility, some courses may be completed online.
The MBA program can be completed in 34 credit hours (without foundation courses).
Estimated Program Length:
Full-Time: 1-2 years
Part-Time 2-3 years
In addition to the MBA, students may pursue a graduate certificate to focus and enhance their MBA. We offer several graduate certificate options (many of which can be completed within the MBA program, without requiring additional courses).
All options for the MBA program are AACSB-accredited.
LEARN MORE!
Prospective applicants are encouraged to schedule an appointment with our Program Coordinator, Dr. Elizabeth Reger, to discuss the program in more detail.