Accelerated Program
Want to get a head start on your MBA?
Our accelerated MBA program is available to Missouri State University College of Business juniors and seniors. Students admitted to the accelerated MBA program can take up to 12 credit hours of 600- or 700-level courses that can be applied to their undergraduate degree and the MBA program.
The accelerated MBA program allows students to complete their MBA in as little as one year after completing their undergraduate degree.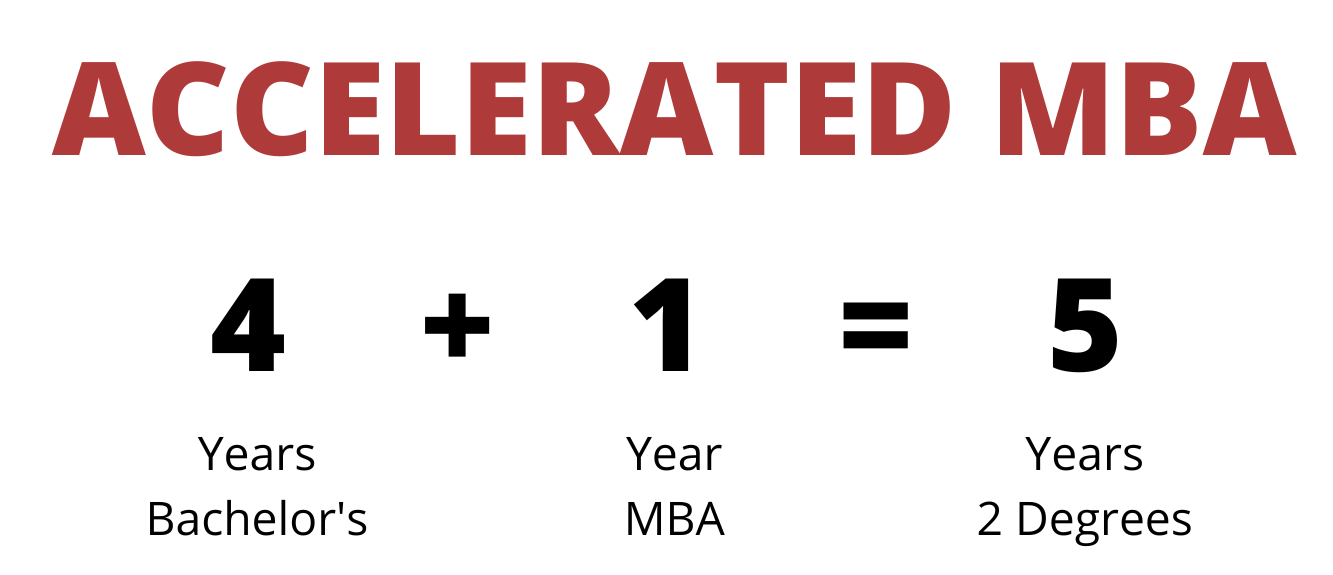 Accelerated Admission Requirements (admission to the accelerated MBA program is competitive):
Completion of 80 or more hours at the time of application
An overall GPA of 3.00 or better
A competitive score on the Graduate Management Admissions Test (GMAT) or applicant must meet the requirements for a GMAT waiver (see Admission Requirements for MBA program).
The GMAT/GRE requirement has been temporarily suspended. This suspension does not guarantee admission.
In addition to the MBA, students can pursue a graduate certificate to focus and enhance their MBA. We offer several graduate certificate options (many of which can be completed within the MBA program, without requiring additional courses).
All options for the MBA program are AACSB-accredited.
Evangel University business majors are also eligible to take part in our accelerated MBA program. Please contact us or Dr. Jeremy Harris at Evangel for more information.
LEARN MORE!
Prospective applicants are encouraged to schedule an appointment with our Program Coordinator, Dr. Elizabeth Reger, to discuss the program in more detail.